This is the Judo blog of Lance Wicks. In this blog I cover mainly Judo and related topics. My Personal blog is over at
LanceWicks.com
where I cover more geeky topics. Please do leave comments on what you read or use the
Contact Me form
to send me an email with your thoughts and ideas.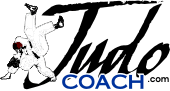 JudoCoach.com Blog by Lance Wicks
---
---
As some of you will be aware, I have been slowly but surely building a new web project over at
www.rwjl.net
which is a Real World Judo League.
The simple idea is to create a system where you can challenge and record the result from fights with people. That simple. The system will track the results and rank the users based on the well developed ELO system, as used in Chess and XBox Live, etc.
With some help from Dirk over at
www.noserub.com
I have got the basic framework complete. I am now able to create users and fights, record results and the ELO system is working too. WOOT!
Next steps is to put a proper user authentication system and add some polish, after which point it will be ready for some Beta testing (it's already ready for Alpha testing if you are interested in helping getting this up and running).
Once the basic system is up and running, I'd like to implement multiple leagues. So you could create one for your club, your town, your county, whatever.
It is great to have got past the first hurdles and get a working prototype done. It has been a longtime coming I know, but it's getting there.
<<First
<Back
| 51 | 52 | 53 | 54 | 55 | 56 | 57 | 58 | 59 | 60 |
Next>
Last>>