This is the Judo blog of Lance Wicks. In this blog I cover mainly Judo and related topics. My Personal blog is over at
LanceWicks.com
where I cover more geeky topics. Please do leave comments on what you read or use the
Contact Me form
to send me an email with your thoughts and ideas.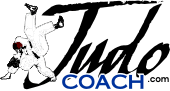 JudoCoach.com Blog by Lance Wicks
---
---
Judo is "Open Source", awesome, great, what the heck does that mean Lance?
What it means is that Judo is open and we share and grow as a community, the quality of the sharing detrmining the quality of the sommunity and that in turn the quality of the Judo.

Judo, unlike traditional/historical arts does not have "secrets" or as you might call it now days... "proprietary". It is in part the reason Judo was/is the most popular and wide spread martial art in the world.

Being open and having a strong community is the path to success, keeping to yourself is the road to failure, both for you and for us all. One of the best examples of this open source method succeeding is University of Bath, here in the UK. I consider myself fortunate to be involved with the programme there and it has been showing results for all involved.

In Bath, Mike Callan has assembled a cohort of players and coaches and scientists who are pushing forward Judo there and in the UK, and it's all open and if you had the gumption to, you could copy the setup yourself and Mike would probably give you more help than anyone else.

In Bath, I attend a course where I and about 60 other Judo coaches visit for two weeks, twice a year. We study, we train, we chat, debate and argue. We learn from one another and we and Bath benefit.
Mike has build a "community" around Judo in Bath. this community shares and works together both for Bath and on individual projects. This is exactly the same sort of community that people talk about in computing.

So... How have you contributed to your Judo community?
Me, I have done Judo research, I've coached clubs and players and teams, I have helped my colleagues with their studies. i started the Judo podcast and Planet Judo and all the other sites. i have done websites for my friends in Judo and chatted over many a beer with people about what they are doing in Judo.

What are you doing? What could your role be? maybe you are a conditioning coach? maybe a business person with the ability to bring in sponsors. maybe you are a physio ora artist or and accountant? maybe you are just a motivated parent? maybe your contribution is beiing a green belt who makes a black belt work hard? maybe you are the Dad how brings players to events?

we can all contribute, and we all should.








<<First
<Back
| 52 | 53 | 54 | 55 | 56 | 57 | 58 | 59 | 60 | 61 |
Next>
Last>>