This is the Judo blog of Lance Wicks. In this blog I cover mainly Judo and related topics. My Personal blog is over at
LanceWicks.com
where I cover more geeky topics. Please do leave comments on what you read or use the
Contact Me form
to send me an email with your thoughts and ideas.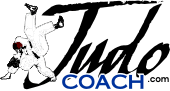 JudoCoach.com Blog by Lance Wicks
---
---
I'd like to start a internet meme (
http://en.wikipedia.org/wiki/Internet_meme
), who are your top 5 most influential people in Judo today?
I'll start, in no particular order:
Mike Callan (Judo Leader)
Mike is the Director of Judo at the University of Bath, he is also President of the International Association of Judo Researchers (IAJR). Mike is responsible for the EJU Level 4 (Foundation Degree) coaching award. Which is a unique Judo specific coaching course. He was key to the development of the Judo programme at the University of Bath; a programme which is now World Class, in fact it is the European Judo Union's first officially recognised international training centre.
http://www.teambath.com/?page_id=267
http://www.judoresearch.com
AnnMaria De Mars (Judo Blogging Queen)
AnnaMaria is one of the loudest Judo voices on the internet. She regularly posts long well thought out posts on her website (
http://drannmaria.blogspot.com/
).
As well as producing web content, she also holds a variety of roles in US Judo, is a key player in the West Coast Training Center and is mother of the USA's first female to win an Olympic Judo medal, Ronda Rousey.
http://en.wikipedia.org/wiki/Ann_Maria_Rousey_DeMars
http://drannmaria.blogspot.com/
Rhadi Ferguson (Judo Entrepreneur)
Rhadi "The Judo Crusader" Ferguson is probably selling Judo harder than any person on the planet. He and his protege Taraje Murray-Williams, post regular messages (sales messages mainly) on their websites and seem to be producing DVDs and other products like other people have hot dinners. He may be a bit over the top in terms of spamming your mailbox, but he is selling Judo more than the rest of us!
http://www.rhadi.com/
http://www.thejudocrusader.com/
Mike Darter (Judo Innovator)
Mike is the creator of the original Judo podcast
www.thejudopodcast.com
and my collaborator and main motivator in setting up
www.thejudopodcast.eu
He continues to try new things and think outside the box. He is posting videos on YouTube, creating new websites, trying new things in his club. He is also building his own Dojo in Oklahoma City. If that was not enough he tried his hand at event management this year with considerable success. His Heartland tournament innovated in a number of areas!
http://www.okcdt.com
Marius Vizer (IJF President)
This list would not be complete without the new president of the IJF. Obviously as the IJF president he has huge influence, which we are only just starting to see the results of.
I don't know the man, but it is obvious that anyone who gains the presidents position is a person of influence. Especially given the history of his taking the role and the departure of the previous president it is clear to me that Marius is a man of influence in our Judo world. Anyone who sits next to Vladimer Putin ata Judo event must be pretty darn influential.
http://www.ijf.org
Obviously the list above is mainly based on my personal contact and opinion and of course web presence. Your list will vary greatly I would hope!
So, heres what I want you to do, write your own list of 5 influential people in Judo and post it on your blog/website. Or even on a forum like
www.judoforum.com
Then "tag" five people you want to create a top 5 list too, here are the 5 people I want to tag:
Mike Darter, Bob Challis, AnnMaria DeMars, Judo Kong and Rhadi Ferguson.
Lets see if this meme spreads. :-)
<<First
<Back
| 33 | 34 | 35 | 36 | 37 | 38 | 39 | 40 | 41 | 42 |
Next>
Last>>