This is the Judo blog of Lance Wicks. In this blog I cover mainly Judo and related topics. My Personal blog is over at
LanceWicks.com
where I cover more geeky topics. Please do leave comments on what you read or use the
Contact Me form
to send me an email with your thoughts and ideas.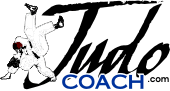 JudoCoach.com Blog by Lance Wicks
---
---
Regular readers will remember me saying that I put my name in the hat for the 6 month contract at the British Judo Association as a PR and Events assistant.
Firstly I'd like to thank those people who sent me some very kind words as a result of the post. Thank you!
Secondly, I can confirm that I will not be taking the role, because I did not get an interview.
I am of course a little hurt (my pride and ego has been bruised). But I am also disappointed from the perspective of someone who cares about Judo.
Without letting my head expand too greatly, I do think I know a thing or two about promoting Judo. If you are reading this post, you have proven my point. If you have visited planetJudo or listened to one of my podcasts then my point is proven too.
I have also held Publicity roles in Judo before and helped organise International Judo events, and of course just this year organised and promoted the NZ Team tour to the World Masters (
www.teamnzjudo.com
).
So I am suprised by the letter I received saying they had received "strong candidates" and that they were not going to progress my application further. The candidates they have shortlisted presumably have more experience at promoting Judo and at events than I do.
This is terrific news and I await public announcement of who gets the role as they must be pretty darn awesome! They will obviously be doing some great things to promote the sport and the events the BJA is putting on.
Perhaps
Mike Darter
applied the swine! ;-)
If I were (even more) bitter and cynical I might read the (very much closed) forum of the BJA. And look at the discussion thread about the vacancy (
http://www.britishjudo.org.uk/forums/ub ... w=1#UNREAD
)
But I am not at all annoyed... honest! ;-)
Lance
<<First
<Back
| 32 | 33 | 34 | 35 | 36 | 37 | 38 | 39 | 40 | 41 |
Next>
Last>>