This is the Judo blog of Lance Wicks. In this blog I cover mainly Judo and related topics. My Personal blog is over at
LanceWicks.com
where I cover more geeky topics. Please do leave comments on what you read or use the
Contact Me form
to send me an email with your thoughts and ideas.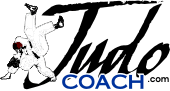 JudoCoach.com Blog by Lance Wicks
---
---
I recently came across the
Marketing Martial Arts
website and although I have only had the smallest of browses around it has some really good content.
The entry that I had sent myself is the one on the
8 pages every club site should have
.
Basically, the article suggests your club site should have the following pages:
1. Home page
2. Contact Us
3. About Us
4. Frequently Asked Questions
5. What You'll Learn
6. Training Schedule
7. Why Train Here
8. Offer Page
I think
Ryan
's ideas are valid and we as Judoka can learn a lot from this Kempo man.
I am surprised that he did not include a "Find Us/Map" page. But I suspect you'd look at the About Us or Contact Us page.
Of course I would argue that there should be a Blog page, but perhaps you could make that the Training Schedule Page.
I am pleased that he did NOT include a What is Judo page or History page. These are vaguely interesting, but Wikipedia is probably a better source of information, or
www.judoinfo.com
Which means it is just junk in the way of visitors finding the information they need to get along to your club and get started.
He also does not cover how a website should serve your existing members. This is as his focus is on marketing to new people I guess.
I wonder if perhas in time clubs will have two sites. One for members, one for non-members?
Do take a look at the site, there is a lot of stuff you can take away and apply in your Judo club there.
Lance
<<First
<Back
| 31 | 32 | 33 | 34 | 35 | 36 | 37 | 38 | 39 | 40 |
Next>
Last>>