This is the Judo blog of Lance Wicks. In this blog I cover mainly Judo and related topics. My Personal blog is over at
LanceWicks.com
where I cover more geeky topics. Please do leave comments on what you read or use the
Contact Me form
to send me an email with your thoughts and ideas.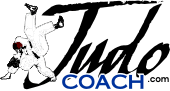 JudoCoach.com Blog by Lance Wicks
---
---
For a while now I have been following the
Twitter
and
Blog
posts of a lady called Sarah Stewart, a midwife and Senior Lecturer in Midwifery at Otago Polytechnic, Dunedin, New Zealand (although she is British originally).
Midwifery and Judo are similar from what I perceive, technology has not really pierced the way it is taught yet. But it is starting to.
Sarah's
Blog
is a good read and I recommend it even though it has no Judo content. ;-)
In a recent post, she talked about connectivism and the networked student. I like what she had to say, hence this post.
In the post she shows this video
Which if you can't see it is here:
http://uk.youtube.com/watch?v=XwM4ieFOotA
If you are a Judo coach, you should really go read the post over at
http://sarah-stewart.blogspot.com/2008/ ... dents.html
It is well written and very interesting, just replace the word student with Judoka and you'll do fine! :-)
I also recommend taking a look at this post (
http://sarah-stewart.blogspot.com/2008/ ... ation.html
) which covers an evaluation of the online course she has been teaching, really interesting stuff.
Lance
<<First
<Back
| 31 | 32 | 33 | 34 | 35 | 36 | 37 | 38 | 39 | 40 |
Next>
Last>>