This is the Judo blog of Lance Wicks. In this blog I cover mainly Judo and related topics. My Personal blog is over at
LanceWicks.com
where I cover more geeky topics. Please do leave comments on what you read or use the
Contact Me form
to send me an email with your thoughts and ideas.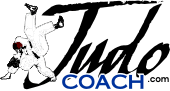 JudoCoach.com Blog by Lance Wicks
---
---
On the 6th of January 2010, I climb onboard an airplane and fly to Oklahoma City, USA! I'm heading over to the official opening of Mike Darter's new dojo, which based on the photos I have seen is amazing!
Mike's club
OKCDT
opens officially whilst I am there and we shall be doing some training sessions/seminars to celebrate. If you are in or near Oklahoma City between the 7th and 10th of January 2010, please try and be at OKCDT and come and say hello!
Then... as if a trip to the USA was not exciting enough, on the 20th of January 2010, I return to the Royal Navy Judo community. I'll be taking over coaching the HMS Collingwood Judo club; stepping into the big shoes of Mr. Peter Powell.
I'm looking forward to coaching the club and being involved in Navy Judo again. My plan is to run the club as a sports club, with the focus being on the sport of Judo.
I'll be encouraging lots of competition Judo, and using some more innovative methods to develop the players. I'll be applying many of the approaches I have experienced via the University of Bath, EJU Degree course and the mentorship programme with Brian Ashton.
If you are a past or present Navy Judoka and in or around Portsmouth, please let me know. I'll be needing lots of enthusiastic people to make the club grow and thrive!
Lance
<<First
<Back
| 18 | 19 | 20 | 21 | 22 | 23 | 24 | 25 | 26 | 27 |
Next>
Last>>