This is the Judo blog of Lance Wicks. In this blog I cover mainly Judo and related topics. My Personal blog is over at
LanceWicks.com
where I cover more geeky topics. Please do leave comments on what you read or use the
Contact Me form
to send me an email with your thoughts and ideas.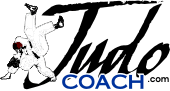 JudoCoach.com Blog by Lance Wicks
---
---
I am a Judo coach, (the domain name gave it away right). Regular readers will know that over the last 5 years I have spent weeks and weeks working on myself as a coach, via the EJU Degree level coaching qualifications at the University of Bath.
Some of you will be aware that the Level 3, 4 & 5 courses were terminated by the University of Bath. Which really upset me at the time it happened as I knew students on all levels of the courses and knew the great opportunity they were losing.
Well, here we are at the end of 2009 and I am pleased to say that a page has turned and it is with great joy I can tell you that the EJU Level 3 is back!
That's right, the course is back and it is starting now!
The course is now being delivered by
http://www.JudoSpace.com
which I am honoured to be one of the directors of. JudoSpace is lead by Dr, Mike Callan (who created the Bath programmes) and has an amazing board of advisors:
* Envic Galea,
* Roy Inman OBE,
* Densign White,
* Mike Chamberlain.
These names are probably well known to European Judoka and it is rather odd in ways to be listed on the same page as them (
http://www.judospace.com/who-we-are
).
The level 3 course itself is something that is open to Judo coaches from not only Europe but anywhere. It provides a solid foundation for
all
coaches, which covers these broad topics:
* Principles of Gokyo
* Culture of Judo
* Planning & Physiology
* History & Development of Judo
* Communication
* Competitive Judo
You can signup for the course right now at
http://www.judospace.com/application
and you can get started right away as the modules are all delivered electronically over the internet.
And you'll want to get started sooner rather than later as you'll not want to miss the residential assessment being held from 5-8th July 2010, to be held in Malta! It is not that mush time to progress through all the modules, do the assignments, discuss the content and understand our art and sport better.
Please do email
office@judospace.com
for more information, or ask me direct (
lw@judocoach.com
). You can also learn more by following the JudoSpace blog at
http://judospace.blogspot.com/
Lance.
<<First
<Back
| 18 | 19 | 20 | 21 | 22 | 23 | 24 | 25 | 26 | 27 |
Next>
Last>>