This is the Judo blog of Lance Wicks. In this blog I cover mainly Judo and related topics. My Personal blog is over at
LanceWicks.com
where I cover more geeky topics. Please do leave comments on what you read or use the
Contact Me form
to send me an email with your thoughts and ideas.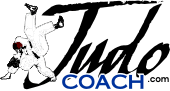 JudoCoach.com Blog by Lance Wicks
---
---
Hi everyone,
I have completed my Asia tour, 9 days in China and 7 short days in Japan. It was a wonderful trip with my colleagues in the IJF team helping share the two competitions online with you.

China was an interesting event and my first time in China. Tokyo was very special, only my second time in Japan after about 17 years when I was last there, training that time.

I spent a full day at the Kodokan, where I was fortunate to be able to visit the Museum etc. As the centre of the Judo world, it was amazing to meet to walk up to the building, see the Kano statue and go inside. The All Japan Judo Association staff and Kodokan Staff were incredibly welcoming and it is a highlight in my Judo life for sure.

The Tokyo Grand Slam had my favourite match in a long time, Iliadis Versus Rakov. It was a real chess match between two fioghters who showed amazing respect to one another. It was even better for we who were there all day as we got to see them warming up together first thing, so the handshake and hug after the initial bow really resonated and highlighted the friendship and respect these two gentlemen had for one another and the sport we all love.

Which bring us neatly to the new IJF rules announced this week. One change included is the banning of handshakes and displays of respect in favor of a traditional bow.
The rule is in my opinion daft and poorly written. It is outlawing a show of respect, why? What was the rule written to prevent that was bad for the sport? It certainly is not a safety decision? Although I understand partially the idea that the bow should be enough, then why does the IJF specifically state that after the match handshakes are ok?
In terms of how it is written, the rule is specific and says "handshake", the later interpretation talks of handslaps and hugs etc. But the rules state handshake, so to me a handslap is not a handshake, I would love to be the person who takes this one to a courtroom.
For me, there is no reason for this rule.

The rules in general and in the new rules suffer the regular problem of being vague and coming form non-native English speakers are difficult to interpret as the language (grammer etc) is not good.
I don't understand (and I am focussing on this one rule a lot I know) how you write a rule that specifically says "handshake", then state in the explanation that it refers to other actions. The other rules are even less precise and through up more questions and areas of confusion.

The breaking of grips with two hands is so hard to interpret from the rules and teh additional explanation is not clear also. Does it mean letting go with two hands? or breaking your opponents grip with both your hands?

Anyway...

So 2012 is coming to an end and it has been an amazing year (that I will I hope review in a post before the end of the year). 2013 promises to be even better with the competition schedule in Hampshire, Europe and Internationally promising to keep me very VERY busy!

I can't wait!



<<First
<Back
| 7 | 8 | 9 | 10 | 11 | 12 | 13 | 14 | 15 | 16 |
Next>
Last>>