This is the personal website of Lance Wicks, Judo Coach and IT Geek. Originally started in the 1990's, this website has grown, shrunk, evolved, grown and changed over the years. Enjoy! Kia Kaha, Kia Toa, Kia Manawanui! (Be Strong, Be Brave, Be Persevering - Traditional New Zealand saying)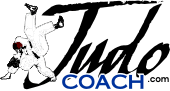 Blog
INFREQUENT POSTINGS, INFREQUENTLY INTERESTING


About this site

Judo is a Martial Art, Olympic Sport and Commonwealth sport.
Much like JuJitsu, Kung Fu, Karate, BJJ, MMA, Aikido and other martial arts, Judo is an effective and powerful self defence. It does not however incorporate any kicks or punches. In Judo; throws are used along with ground fighting techniques including arm locks, strangles, chokes and pinning techniques.
Judo in Europe is strong, and has been so historically for a long time. Specifically, France and Germany, along with the former Soviet Block countries. European Judo has been instrumental in the progress and history of Judo. The formation of the European Judo Union (EJU) was the for runner to the International Judo Federation (IJF) and is a major force in modern Judo.